About Steve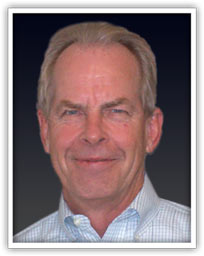 Education:
Undergraduate degree in Economics from the Massachusetts Institute of Technology (MIT), class of '70. Starting point guard on the basketball team, Inter-Fraternity Social Chairman.

One year of graduate school in the Economics Department at the University of Florida, 1973

One year as an economist with Nixon's Cost of Living Council.

Juris Doctor degree from the University of Florida Law School in 1977

Master of Laws in Taxation degree (LLM) from the University of Florida Law School in 1978.
Legal Experience:
Associate with Glocker & Lanahan (Jacksonville, Florida tax attorneys) from 1979 through 1981.

Solo practitioner in Gainesville, Florida from 1982 through 1984.

Partner in Scruggs & Carmichael, P.A. in Gainesville, Florida from 1985 though 1998.

Solo practitioner in Gainesville, FL from 1999 through 2005.

Solo practitioner in Brevard County, Florida from 2006 through April, 2010.

Member of the Executive Council of the Tax Section of the Florida Bar 1982-current. Founder and co-Chairman of the Bankruptcy Tax Law Committee of the Florida Bar Tax Section.

President of the Gainesville Estate Planning Council 1994-1995.

Author of 3.5 hour videotape entitled, "Disarm the IRS: All You Need to Know About IRS Tax Collections" (1990).

Frequent CLE lecturer and author of five published articles in the Florida Bar Journal on various subjects including year-end income tax planning, IRA taxation, selling a business, pre-bankruptcy planning, asset protection, probate, and estate planning. My latest article (in the Business section of this site) was "Asset Purchase Stockholder Agreements" published in the April, 2010 issue of the Florida Bar Journal.

First attorney in Florida to win an award of attorney fees from the United States Tax Court.